Carpet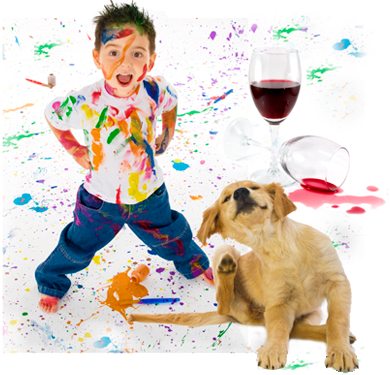 PETS, parties or
creative child prodigies!
Tell us about your lifestyle and we will help you choose the perfect style and design based on you and your family's specific wants and needs!
Our experienced team of in-house carpet experts & designers will provide you with valuable information so you can make the smartest carpet decisions for you, you family and home.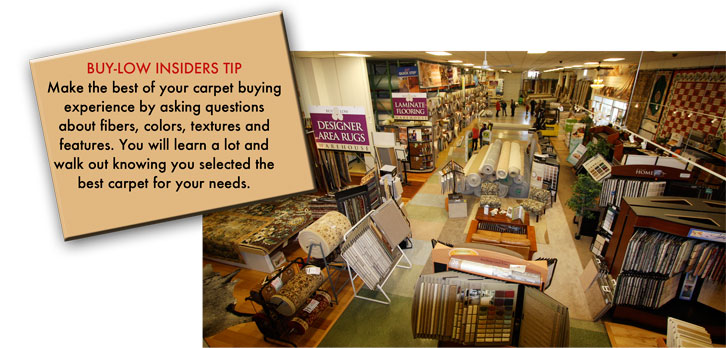 With so many flooring options to chose from, why should I install a carpet?
Carpet is still the number one selection for homeowners. Below are a few carpet facts that will help you make the decision of whether to install a carpet in your home or to select another style of flooring.
Carpet Facts
Carpet adds warmth and is soft under feet and easier on children's knees.
Carpet is much quieter than hard surfaces floors.
Carpet comes in a wide variety of colors, patterns, textures and fibers.
Carpet is available in 12', 15' and sometimes 13' widths.
The carpet cushion, not the carpet itself determines how a carpet feels beneath your feet. The higher quality cushion, the more comfortable the carpet.
Stain protection is an important consideration in any carpet purchase. Carpet products come with different stain protection levels and warranties that help guard your carpet against stains.
Carpet is easy to decorate with and offers many styles and colors allowing it to be the focus of the room or the perfect foundation for your furniture and accessories.
Be aware that, as carpet bends over stairs, its backing may show depending on texture, color and density. Plus, you should know that looped carpet can snag, particularly at a seam or at a carpet transition.
When installed in a new home, carpet will often look lighter than the sample in the store. This is a natural optical effect and you should be aware of this when making a carpet color selection.
Higher quality carpet will typically have greater pile density, and tighter twist construction, which will result in better durability.
Carpet can go over a variety of substrates and on all grade levels, even concrete slabs in basements.
Carpet is economical and the installation costs are generally less than some of the hard surface products.
Before You Buy
With so many carpet options to chose from, how do I know what type of carpet is right for my home?
Carpet technology has changed over the years and continues to change. There are many types of yarns, styles, fibers and treatments. Some carpets are virtually stain-proof, others resist bacteria, and some wear better than others. Carpet options are endless and may seem overwhelming. No problem! Below are questions that will make it easier for the Buy~Low Team to help you select the correct carpet that suits your life and your family.
Questions to ask before you buy.
How do you use the room most?
What types of activities are common in this room?
What are the room's lighting sources?
What is the size of the room?
Does the room flow into others or stand alone?
Is the room below ground?
Does the room open up to the outside?
Do you have staircases?
How do you want to feel when you're in this room?
What's the style of the room? Traditional? Contemporary? Rustic?
What's the feel of the room? Casual? Formal? Feminine? Masculine?
What is the color scheme of the room? Cool? Earth colors? Neutral Colors?
Will people have food in this room?
Do you entertain a lot?
Will kids play in this room?
Do you have young children who play on the floor?
Will kids play with their food in this room?
Do you have pets?
Is your new flooring purchase motivated by style or practical reasons?
Are you planning to sell your home in the near future?
What's the first thing you want to notice when you enter the room?
Carpet Remnants
What is the difference between a remnant and a custom ordered carpet?
Nothing is different in the quality of the carpet. The difference is in the price!
What's a remnant?
As part of the Buy Low promise, we stock a huge selection of top-quality carpet remnants in designer colors and styles offering customers greater savings and value. Remnant are not blemished or flawed in any manner. Remnants are perfect portions of carpet previously cut from a roll that is exact in every way if you had ordered a custom carpet. Buy Low buys hundreds and hundreds of cialis priser or of perfect remnants from many manufacturers at a huge discount. We pass that discount on to you, giving you an extraordinary high-quality product at a super low cost!
Remnants can be sized-up to 30 feet wide, can be hemmed to create an area rug, and are available for immediate installation in your home.
OUR PROMISE~ The lowest prices on the brand-name flooring you love & expert installation within days!