Hardwood / Laminate Flooring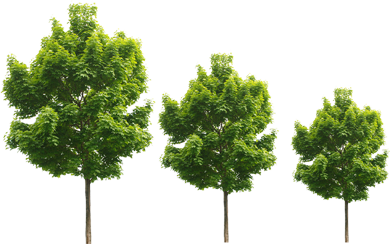 WOOD~
Beautiful, durable, earth friendly flooring.
From carefully managed forests to high-density-fiber cores derived from recycled wood fiber, wood flooring is on the cutting-edge of green.
Hardwood Floors
Solid Hardwood floors and engineered hardwood floors look the same. What are the differences?
Both flooring types will add a touch of class to your home. However, there are a few question you should be aware of before you buy.
Solid Hardwood vs. Engineered Wood Facts
Solid Hardwood
Solid hardwood floors is an investment that adds beauty and elegance to any room and increases the resale value of your home. Solid Hardwood flooring is available in hundred of styles and looks. This great variety in choices comes from the species' natural colors, stains and finishes, and even the wood's tendency to lighten or darken subtly with age and sun exposure.
Solid hardwood is the solid natural wood species throughout the entire piece of flooring. It can be sanded and refinished many times over. Hardwood floors can be installed in virtually any room in your home, however, under adverse conditions such as over radiant heating, under grade basements or in bathrooms, they can warp, cup, swell or split apart.
Hardwood flooring is available in strips and planks unfinished, and in a high-gloss or low-gloss pre-finished. The finish on pre-finished hardwood varies from brand to brand. An aluminum oxide finish offers superior protection against scratching and staining, while polyeurathanne provide a high gloss.
Buy Low installation professionals will install your hardwood flooring to the absolute highest industry and manufacturer standards using one of several methods, including "floating", nailing, stapling or gluing. Best of all, our installation work is guaranteed.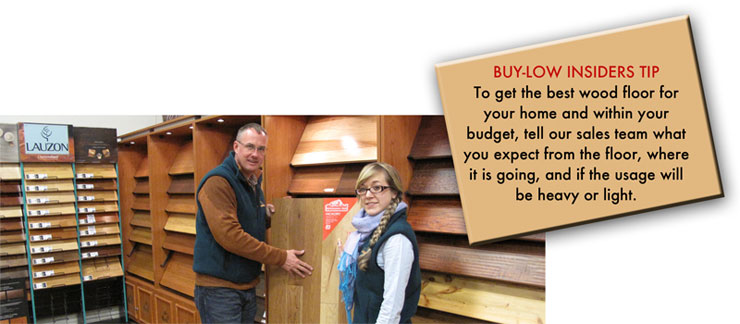 Laminate Flooring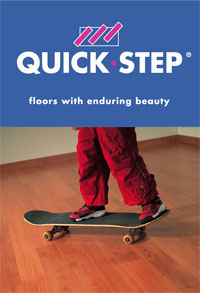 I love the look of wood but do not want to make much of an investment in my home. Could laminate flooring be the right choice for me?
It can be difficult to tell the difference between wood and a high-quality laminate wood floor. If your floors will be subjected to heavy usage and /or installed over and pre-existing uneven floor, then laminate might be right for you.
Laminate wood flooring
Laminate Performance: Kids, Pets and Durability
Laminates have it all; subtle color variations, distinctive grain and authentic texture. A laminate floor captures the beauty and design of natural hardwood, ceramic, and stone at a fraction of the price.
Kids? Pets? Relax. With laminate flooring, you won't have to worry. Laminate floors are made to stand up to high traffic and high impact and can be installed in any room in your home, wherever you want the beauty of hardwood, stone or tile without the cost and maintenance.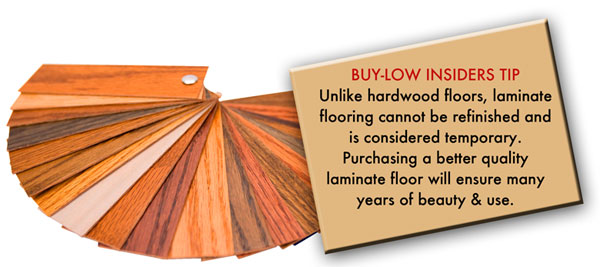 Cork & Bamboo Flooring
I hear the cork and bamboo are very popular flooring materials. Why?
Cork and bamboo flooring have both experienced a surge in popularity. For good reason; they look elegant and exotic, and both are the ultimate in eco-friendly flooring!
Cork & Bamboo Flooring
From narrow planks that look like hardwood to large, defined tiles, cork and bamboo's design possibilities keep increasing. Both are available in many rich colors and pattern selections, and in naturally gorgeous hardwood looks.
Both cork and bamboo flooring are installed in much the same way as vinyl or resilient flooring~over an existing floor, concrete slabs or construction-grade plywood, in glue down tiles or click together planks.

OUR PROMISE~ The lowest prices on the brand-name flooring you love & expert installation within days!